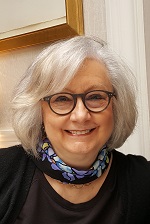 Frances C. Gretes, founder and principal of GRETES RESEARCH SERVICES, is a highly experienced professional who ranks among the pioneers providing strategic research to support the business development goals of architectural and related industry firms, non-profit organizations, and niche professional services companies. Her successful career includes more than 35 years of gathering information, "curating" data into strategic market intelligence, and helping organizations put strategic knowledge into action.
Her innovative approaches to finding market intelligence and her customized business development strategies have helped her clients successfully launch new market initiatives, win high-quality opportunities, gain strong market position, and develop enduring professional relationships in market sectors worldwide.
For Robert A.M. Stern Architects, Fran helped guide new market entries across the US, China, and India and introduced successful public outreach strategies that helped promote the firm's principal partners. As Director of New Business for internationally-acclaimed Rafael Viñoly Architects, Fran oversaw new business, media, and research operations for the 170-person staff. She identified hundreds of new business prospects worldwide and developed strategies that helped the firm win projects with a total construction value of more than $2 billion. During her tenure she also coordinated the firm's media relations efforts which received more than 3,000 mentions in the global media. For SOM Fran established and managed an information center for 13 years in New York City where she conducted research in support of the global A/E firm's business development and design needs. She filled a similar role for international architect-developer John Portman in Atlanta.
A frequent guest speaker on strategic gathering and analysis of market intelligence, Fran has published many articles and two editions of a book which became a widely-used reference in the US and abroad − The Directory of International Periodicals and Newsletters on the Built Environment. Her advanced training as a professional research librarian and experiences as a senior researcher for NBC News and Fortune amplified her skills particularly in finding elusive market and client information and in recognizing what is newsworthy. She holds a Bachelor of Fine Arts from the College of William & Mary and a Master of Librarianship from Emory University. She is a member of the Association of Independent Information Professionals and maintains a strong network throughout the A/E and real estate industries.